From a cozy weekend away with friends or family to a relaxing beach holiday with the whole family: the bungalow is the ideal accommodation for a holiday by the sea. The look-a-like ship's cabin is comfortably furnished and is not far from the beach and the sea.
We want everyone to be able to fully enjoy a well-deserved holiday. Thanks to our Care Bungalow, a holiday is accessible to everyone. The bungalows are spacious and fully equipped. Are additional care materials required? Then these can also be arranged. We work together with the Avavieren Foundation. This foundation organizes adapted holidays for people with disabilities and their families.
Enjoy with the whole family
Would you like to go out with the whole family? Would you like to enjoy the surroundings and completely relax? Then you've come to the right place! With the beach caterpillar or the special beach wheelchairs you can take a tour on the beach. Or enjoy a delicious pancake at the pavilion in the park.
Activities around the care bungalow
To ensure a fantastic holiday for everyone, we work closely with the Avavieren foundation. They are specialized in organizing family holidays with children with disabilities. During the summer holidays, the foundation provides a fun and accessible program for the whole family.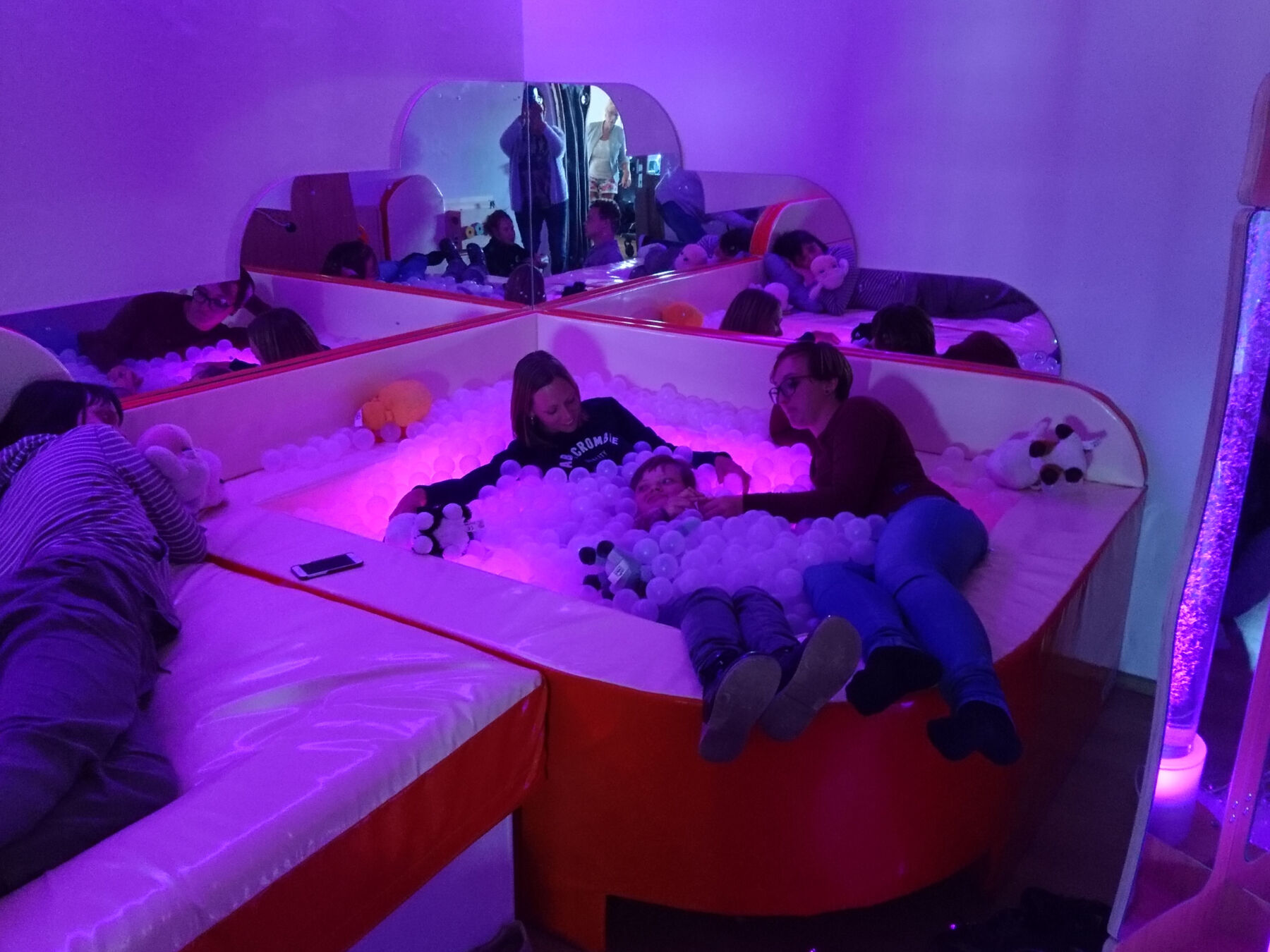 Relax and unwind in the snoezelen room. There is a waterbed, a ball pit, various wall games and videos can be watched. A nice and quiet area to chill out!
Discover the area by bike. One of the most beautiful cycling paths in the Netherlands runs along Strandpark Vlugtenburg. This cycle path connects Scheveningen with Hoek van Holland and is stretched out through the dunes.
Enjoy a nice day at the beach using the beach wheelchair. The large tires are designed in such a way that you can easily walk around the beach.
Is a unique means of transport for the beach. The beach caterpillar offers space for four wheelchairs of 8 people. Excellent for the elderly and children with disabilities or people with walking difficulties.
Make your stay even more comfortable with our VIP package. Consisting of a towel package per person, tea linen and one delicious breakfast that will be delivered to your bungalow (on the day of your choice). Order this package at the front desk.
Do you want to pamper yourself? Order a delicious breakfast and we will deliver it to your accommodation! You can order individual sandwiches or a complete breakfast. Order your sandwiches now via the Online store.
The Vlugtenburg app is the start of your dream vacation. Find all the useful info about the park, the surrounding area and the entertainment programme in one app. You can also easily order breakfast, BBQ packages and Gourmet packages through the app.